Where to watch Kabaddi online? Here are the top 4 sites
May 27, 2020
1675

4 minutes read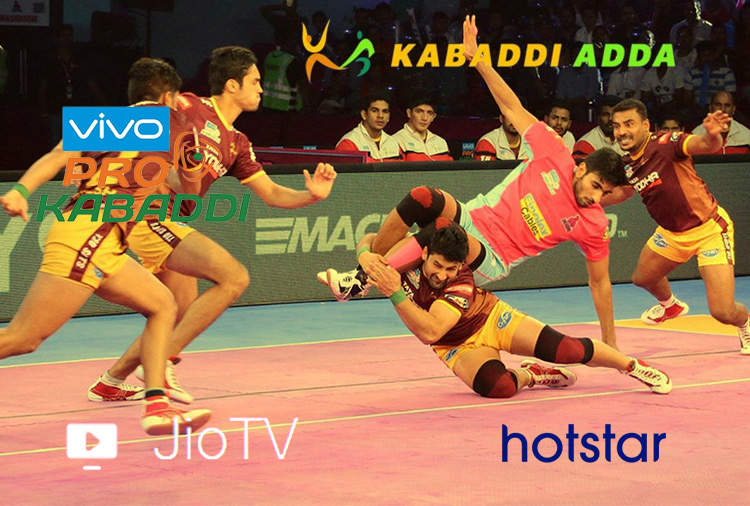 Nowadays, technology is trending in the world. People are setting their life according to technology. There are numerous applications, websites, and TV channels that entertain us with Sports, TV shows, movies, and much more. Now, you can watch all sports events and various games on your smartphone and it is just one click away.
You should know streaming websites and applications and enjoy the live match of any sports. You can watch and enjoy cricket online from many streaming sites. In the same way, some websites provide facilities to enjoy live Kabaddi and Kabaddi news on their sites. So, let's see where you can watch Kabaddi online?
Best Websites to Watch Kabaddi Matches Online: 
Hotstar: Go through the Hotstar.com website and you can easily watch all live kabaddi events. Even though Hotstar is available on google play store and app store also. So, you have two options either watch on the website or through the application. Hotstar is a user-friendly platform where you can easily access and enjoy your kabaddi online. Hotstar is a popular application that can be used for watching multiple shows like animated movies, serials, web series, cartoons, and more.  Choose the best plan as per your requirements, and watch the match.
Kabaddiadda: This is a perfect one-stop destination for kabaddi lovers who wants to know each information related to Kabaddi. You can watch all kabaddi news, interviews, player's information, tournaments schedule, and many more. If you want to enjoy your Kabaddi matches without getting disturbed with too many unwanted advertisements then you should definitely opt for a wise application like this one. It has a minimal number of ads and lets you enjoy your matches.
JioTV: Another good option to watch Kabaddi online is JioTV. Jio Subscribers get free access to watch live streaming of the ongoing Kabaddi matches. All you need to do is to download the JioTv app and enter your Jio ID and Password. Upon successful login, you can directly view all of your Kabaddi matches with ease. You can even search for old matches and watch them. Not only Kabaddi but you can watch other sports too like Cricket, Badminton, and more depending upon which matches are available on the official Jio TV applications.
Vivo Pro Kabaddi: Vivo Pro Kabaddi is the specific application for Kabaddi when you can all Kabaddi news and live pro kabaddi on just one platform. This application is handled by STAR India Pvt. Ltd. Also, you can get real-time scores, schedules of tournaments, player details, the rank of the player, and much more.
Apart from these 4 major applications, you can even hunt for other applications where you can watch Kabaddi matches. But if you are looking for the best applications to watch your favourite matches then you should choose from the above-listed applications. However, it is entirely your decision about which application you want to use for watching the match. Enjoy watching!