Umar Gul Waived The Final Bye To All Forms Of Cricket
December 24, 2020
2080

4 minutes read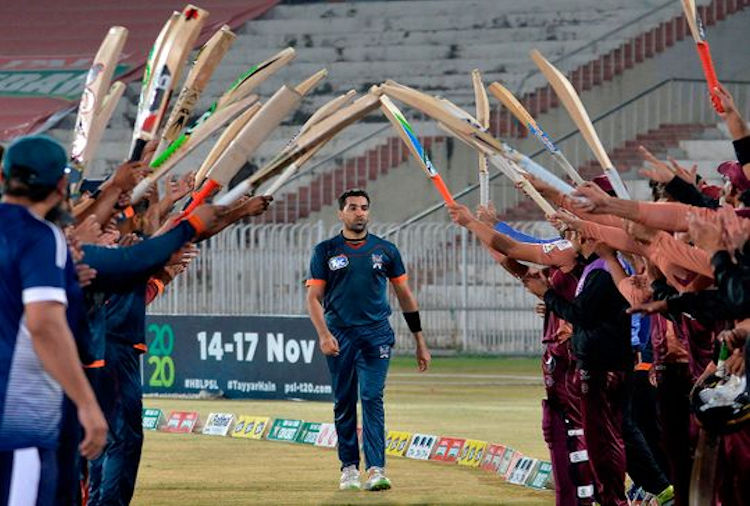 Umar Gul announced that he would not be playing any form of cricket in the coming future while saying a final goodbye to professional this Pakistan team player announced his retirement from all forms of cricket. He had an extensive career where he played 47 tests, 130 ODIs, and around 60 T20s with his team. The player announced his retirement after his team was defeated by the southern Punjab team in the National T20 cup. Umar was playing his last match from his domestic team side that is Balochistan.
About Umar
Umar is a Pakistani cricket player who is famous for his right arm fast-medium pace bowling. He was born on 14th April 1984 in Peshawar city of Pakistan. The player uses to play all three categories of cricket. He made his ODI debut on 3rd April 2003 against Zimbabwe's cricket team; further, he made his Test match debut on 20th august 2003 against Bangladesh.
Umar was recogonized as the second-highest wicket taker in 20-20 cricket on the international level; the player also won the performance of the year 2013 award in twenty 20 international cricket.
The player was born in a typical medium-class Pakistani family and started playing gully cricket with his friends at a very early stage.what makes it more interesting is that it is said that Umar's friend who used to face him in gully cricket motivated him to become a professional cricketer. Apart from this, Gul is married to a Dubai based girl who is a doctor by profession and has a daughter who is eight years old in age at present.
Many of cricket fans know about the tragedy that happened with Umar's brother in the year his daughter was born. Pakistan Army commandos raided umar's house for those who don't know, and his brother was arrested in doubt of hiding the most wanted militant in their house. However, earlier his brother was released, and Army issued an apology to them.
Gul's career
One of the best parts of Umar's great cricket career is when he was signed for the Indian Premier League. He was signed for a significant amount of $150000 for the team of famous Superstar of Indian cinema Shahrukh khan's team Kolkata Knight Riders, basically known as KKR. Gul played a total of six matches with the team, in which he took 12 wickets at an average of 15.33. Umar was also awarded as the man of the match award for his extraordinary performance in the final game of KKR.
The player was also signed for the Australian domestic in Western Warriors team; he performed greatly in the debut match but was unable to complete the series due to some personal issues.
The player was a great asset to the team in their international performance and played beautifully well in the test and ODI matches.
The player said that it was his honor to play for his city, province, club, and the nation at various cricket levels.