How to Make Money Tennis Betting
January 14, 2021
2472

5 minutes read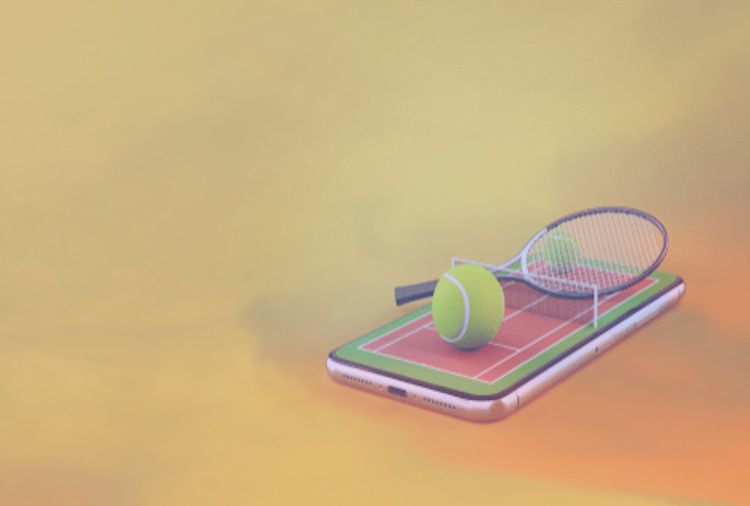 Tennis over the years has gained reputation due to players like Roger Federer, Andre Agassi, Andy Murray, and Novak Djokovic. Bettors and viewers every year wait eagerly for Wimbledon or French open.
Bet on Underdogs
Most bettors are scared to bet on the underdogs. But if you are clever enough and have some knowledge about the player's history, you can bet on the underdog. Betting on such players will reap a long term success than on the regular winning players. This will also give you experience about the outcomes of betting on underdogs. 
Find out early signs of the outcomes of the game
If you know a certain outcome of a player or a match i.e. a player is going to win or lose a game. It is better to change your bets accordingly so that you can win the most of I while betting on tennis.
Bet on players that you can forecast well  
Few tennis players will play well and display a certain style of start and finishing the game. Their body style will tell the bettor the outcome of the match. On the other hand, some players don't have a pattern of playing and it's risky for the bettors.
The lesser important competitions
Tennis players, especially the good ones, play small competitions to keep their fitness levels intact. While the small players play the game to win badly and keep up their place in tennis tournaments. Hence betting in such competitions, betting on a player might turn contradictory.
Players playing on their home soil 
It has been seen that players who often play on their home ground often carry good chances of winning the tennis match. Though there is the pressure at the time while playing in your hometown. Nonetheless, it always is seen that betting on such players is a fair chance.
Bet on the fit players
Tournaments' schedules are always tight and take a toll on the health of the players. The Player has to give his sweat and blood to win matches. Good players are very choosy about their tournaments and play selected games. While some less ranking players will play more matches and get worn off. Thus get to know the player well and check his past games and tournaments before betting.
Tennis players' performance on different pitches
The tennis courts at different tournaments keep changing. There are grassy, clayey, or hard pitches where the players have to play. The sports person's flexibility and agility are at a test on varied surfaces. Hence it's paramount to watch out which surface is the player good at playing. His performance rate shifts from 20-30 % on varied surfaces.
Follow and read by the statistics of each player
ATP OR WTA is the best online site that provides statistics related to the player. It is important to understand the player better statistics like service games won, 1st serve won, service points won, 2nd serve won, breakpoints lost, return games played, double faults or aces. This data is essential and will help you to compare with other players before betting on a player.
Tennis will always be a winning and profit earning sport for bettors. The player's enthusiasm and excitement of tournaments will keep betting active and enjoyable.